Providing essential data about the biogeochemistry and discharge of the largest Arctic rivers
Massive northern rivers transport huge quantities of water and constituents from the continents to the Arctic Ocean. Changes in Arctic river discharge and chemistry reflect changes occurring on land and lead to changes in the chemistry, biology, and circulation of the receiving coastal and ocean waters.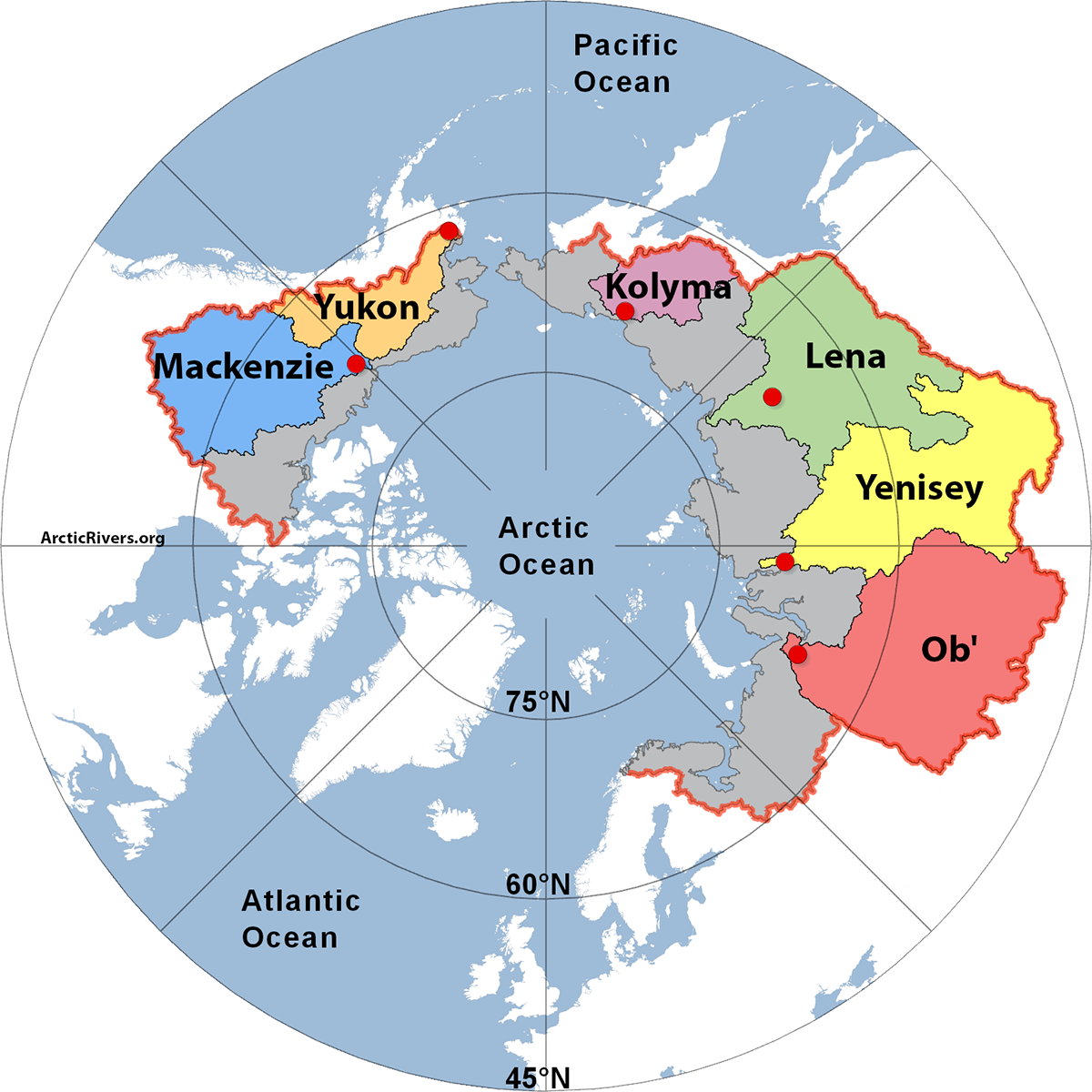 We want you to use ArcticGRO Data
Since 2003, ArcticGRO has been sampling the Arctic's six largest rivers multiple times per year.  We also provide ready access to regularly updated daily discharge data for ArcticGRO rivers. The rotating figures below show daily discharge for each ArcticGRO river since beginning of the project, and indicate the dates that ArcticGRO sampled each river.
By submitting this form, you are granting Arctic Great Rivers Observatory permission to email you.